How can one or more of the 17 UN Sustainable Development Goals be implemented in STEM lessons? This was the question Science on Stage Germany asked teachers and their students as part of the Europe-wide "Future League" competition. By the end of the application period, numerous innovative and creative teaching ideas were handed in. 
An international jury of experts is currently facing the difficult challenge of filtering out the ten best from all the submissions. 
The teachers and students behind these ten projects will then be invited to Berlin, Germany, at the end of November for the final event of the Future League. There, they can present their work to the jury and an interested audience.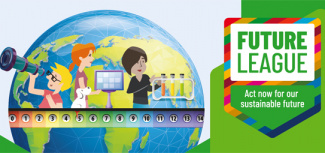 Dates 
Date: 24.11.2023, 10:30-15:00
Location: Landesvertretung Baden-Württemberg
                Tiergartenstr. 15
                10785 Berlin
Programme
10:30 Welcome, introduction to the topic "UN Sustainable Development Goals" and presentation of the ten final projects
12:00 Presentation of the final projects at stands and lunch 
13:30 Award ceremony 
14:30 Coffee 
15:00 End of the event 
 
More information will follow in the coming weeks. To make sure you don't miss anything, you can also simply follow one of our social media channels.
Teachers: A jury of experts will select the three best projects from all ten finalists. The teachers behind these projects will be able to join the next European Science on Stage Festival 2024 in Turku, Finland. There they can present their project again and exchange ideas with around 450 colleagues from all over Europe. 
Students: All students behind the ten final projects can look forward to a surprise.
In general, it is possible to participate in the closing event. Due to the limited number of participants, please contact info@science-on-stage.eu if you are interested.
Contact us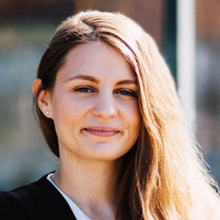 Press contact
Marika Philippsen