Festival projects #SonS2017 – Cooperation for Science Teaching!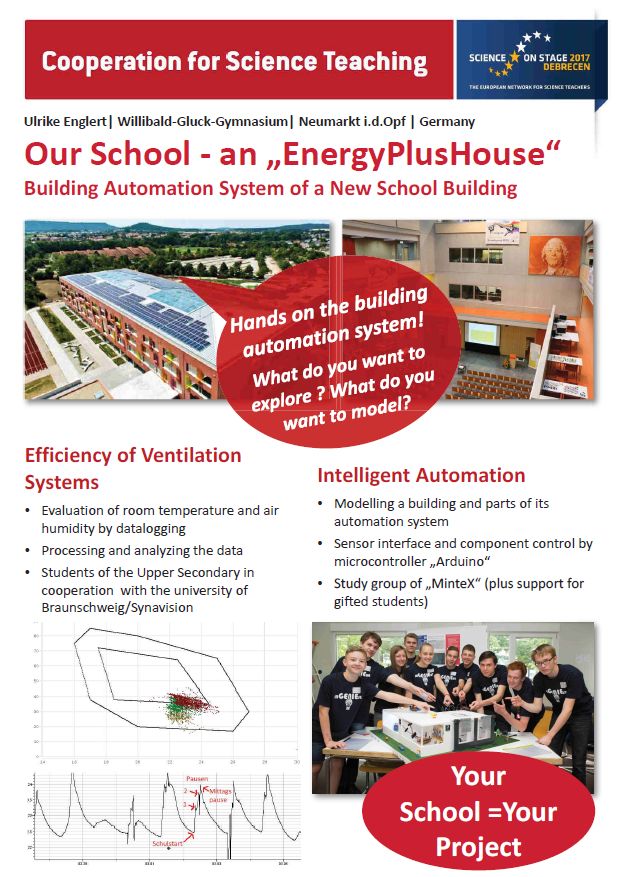 Overview
At the European Science on Stage festival 2017 in Debrecen STEM teachers from all across Europe presented their most creative and innovative best practice teaching ideas. Find below the project posters for the category 'Cooperation for Science Teaching' ready for download.
The focus of this category is on projects developed in cooperation with schools, the industry or universities giving the students an insight in applied sciences and showing them concrete career possibilities in science, engineering, technology and ICT.
Teaching Materials
Guiding theme #SonS2017 - Cooperation for Science Teaching - Part 1
Download File
Guiding theme #SonS2017 - Cooperation for Science Teaching - Part 2
Download File
Guiding theme #SonS2017 - Cooperation for Science Teaching - Part 3
Download File
Contact us

Press officer
Laila Oudray