Our virtual events
We are organising more virtual events so that STEM teachers can network, exchange ideas and receive further trainings more easily across borders.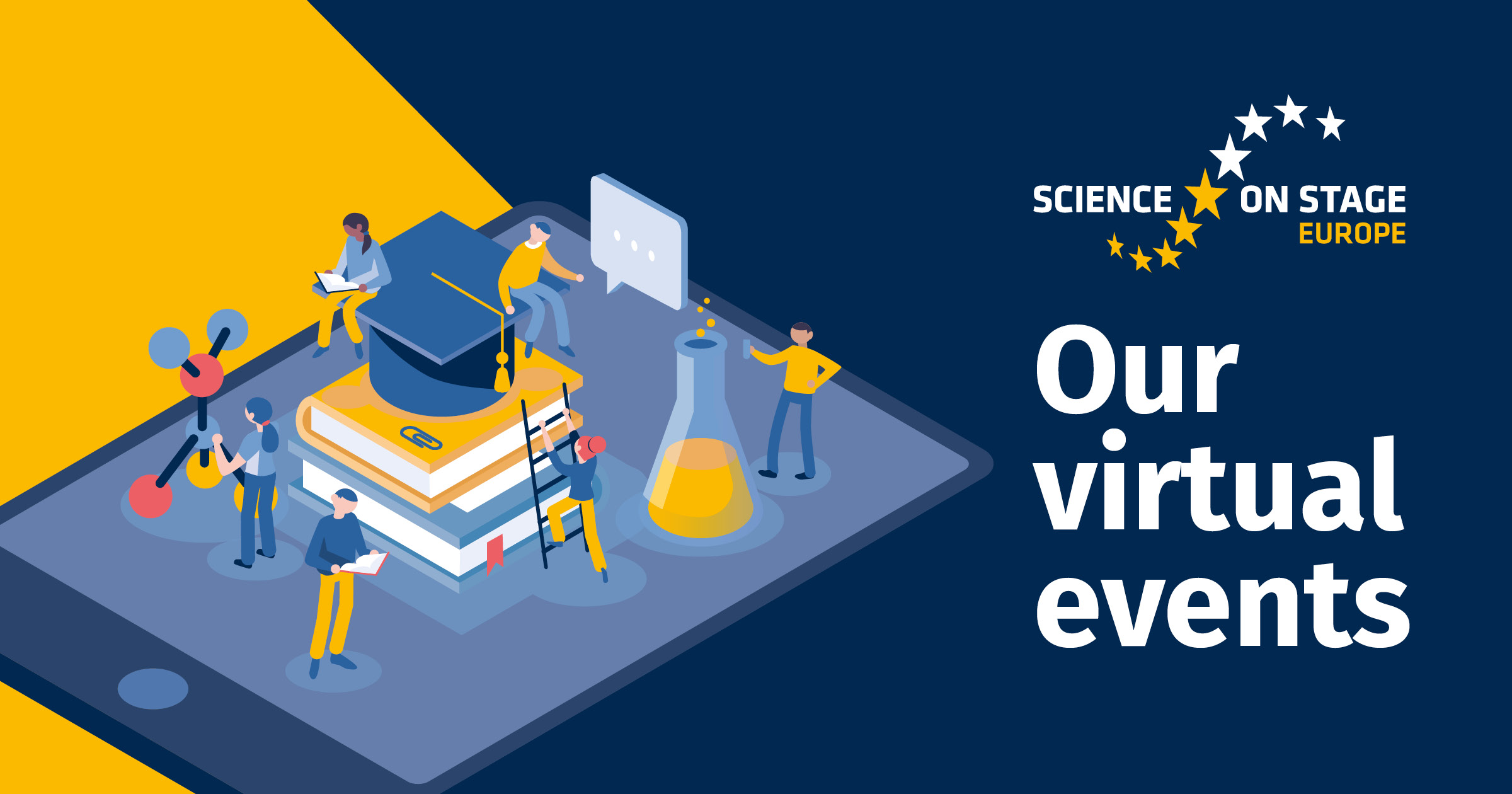 This way Science on Stage contributes to the continuous professional development of STEM-teachers across Europe and enhancing digital competences. 
All our virtual events are of course for free. 
Webinars
With our practice-oriented webinars, STEM teachers can receive further training from home. All our speakers have participated in one of our festivals with a successful STEM project or have been involved in one of our international teacher projects! 
In addition to insights into exciting projects, our webinars allow teachers to exchange ideas with like-minded peers from all over Europe. Also, they can present their own ideas and receive feedback.
Participation is free of cost. Interested? Find the upcoming events on this site or in our event calendar. 
In autumn we will have the festival follow-up month, to present excellent teaching ideas from the last Science on Stage festival to you. On three Wednesdays in November we have organised great webinars for STEM teachers all over Europe. Participation is free of charge. 
It's not magic, it's science you don't see (9th November 17:30)
Another installment from our popular webinar series, this time with an emphasise on chemistry.
Science through stories (16th November 17:30)
How to use storytelling in science education
Getting to know some of the price-winning projects (23rd November, exact time tbd)
Have a look at some of the projects which convinced the international jury at the Science on Stage festival 2022
Registration will open after the summer break.
Keep informed!
If you want to be the first to know about next webinars, when registrations open and much more, sign up for our newsletter here.