Our Ambassadors
Our ambassadors represent Science on Stage at local, national or international conferences, promote our events and teaching materials and are the local contact person for teachers interested in Science on Stage. 
Our ambassadors are enthusiastic STEM teachers who have been active at Science on Stage for years.
Get to know them: 
Liliana Fernandes, Portugal
Marco Nicolini, Italy
Selçuk Yusuf Arslan, Turkey
Corina Toma, Romania
Astrinos Tsoutsoudakis, Greece
Kulvinder Kaur Johal, United Kingdom

Nuria Muñoz, Spain
Learn more about our network here.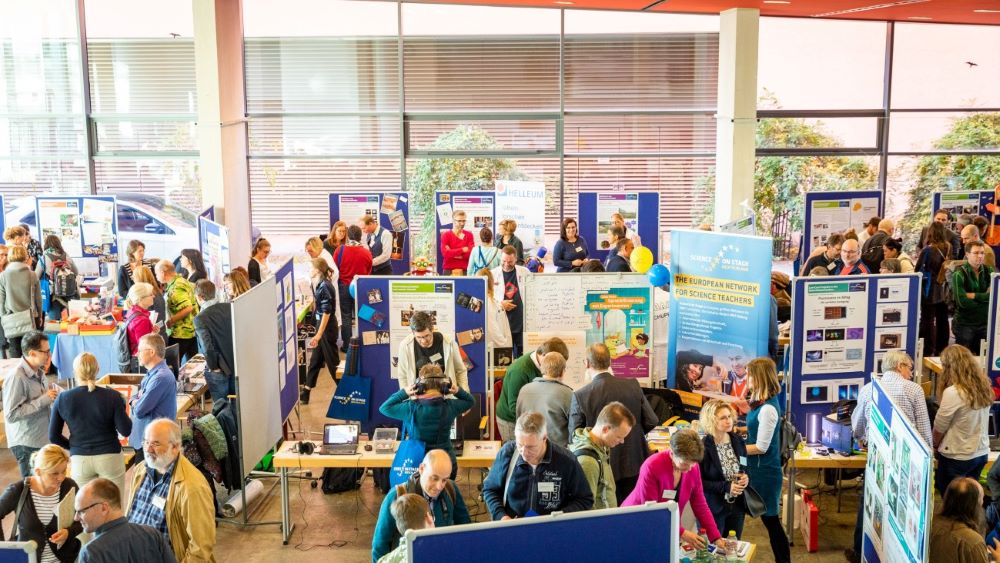 Liliana Fernandes
Liliana Fernandes is a primary school teacher at Agrupamento de Escolas de Alberto Sampaio in Portugal. She also teaches English and runs the local robotics club for primary school students. She participated in three European festivals - 2015 in London, 2017 in Debrecen and 2019 in Cascais. She developed joint projects with colleagues from France and Spain, which were very successful among students.
She also worked on the brochure "Coding in STEM Education", by designing a unit along with two other colleagues. This unit "How water works" has been selected as one of the national top 3 in the category "Introducing Coding and Robotics" at the "CPR - Concurso 2019". This national coding event is organised by the Portuguese Ministry of Education.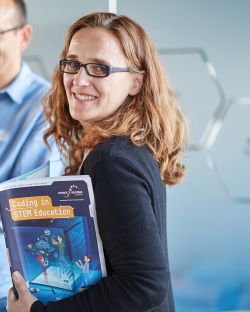 What does it mean to you to be a teacher?
Being a teacher means to be able to build the future with our little ones. It is an awesome opportunity to learn and share...
Describe Science on Stage in three words.
Support, sharing, friendship
How did you get involved with Science on Stage?
I got an invitation from a colleague from our NSC, to apply to the London festival,  with a project for Primary School Students, I was selected in our National  Festival and was able to attend the European Festival. It was such a rewarding and fulfilling experience, that I kept on learning and sharing projects with colleagues around Europe.
Marco Nicolini
Marco Nicolini  teaches Math and Physics at the Liceo Scientifico Statale "A.Tassoni", in Modena, Italy. Furthermore, he lectures at the Planetarium in Modena. He has worked on the brochures "Information and Communications Technology (ICT) in Science teaching", "Smartphones in Science Teaching", "Football in Science Teaching" and finally "Coding in STEM Education", for which he edited the Italian translation.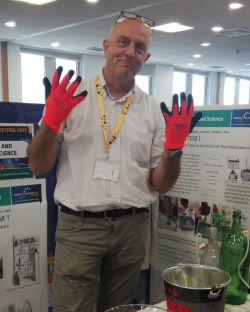 What does it mean to you to be a teacher?
Being a teacher means to me mainly having the opportunity to transfer your know-how, abilities, and interests to students and boosting their talents.
Describe Science on Stage in three words.
Science on Stage is: teachers' work kingdom!
How did you get involved with Science on Stage?
I participated in the European Science on Stage festival 2005 in Geneva, as part of the Italian Delegation. At the European Science on Stage festival 2011 in Copenhagen, I applied to work on the first "iStage"-project and was selected. 
Selçuk Yusuf Arslan
Selçuk Yusuf Arslan is a computer science teacher at Ataturk Vocational and Technical High School and Doku Schools in Ankara, Turkey. Due to his interest in STEM and SDGs, he has been carrying out outstanding projects on these issues. In fact, he attended the Science on Stage Europe Festival in Debrecen in 2017.
Likewise, he was awarded the Global Teacher Award by AKS Education in 2018. In 2019, he was selected as the Most Outstanding Young Person of the World Top 20 honoree by JCI in the category of Humanitarian and Voluntary Leadership. In the same year, he participated in the CERN International High School Teacher Programme. He was selected as the winner of STEM Alliance - Dell PolicyHack™ Competition.
Moreover he was one of the lead teachers of Aerospace in Class Project which funded by the Airbus Foundation and coordinated by European Schoolnet.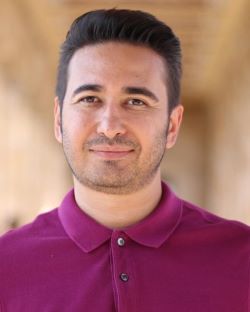 What does being a teacher mean to you?
Being a teacher means to strive for a sustainable future through education.
What does Science on Stage mean to - in 3 words?
Collaboration, Passion, Curiosity
How did you get involved with Science on Stage?
I participated in the Science on Stage festival held in Debrecen, Hungary, in 2017 with my "Scientific Research Club" project. Later, I was invited to the final with my students in the European STEM League held at the German Football Museum. Last year, I gave an Introduction to BBC micro:bit presentation as part of the SonS webinar series. My More Coding More Girls project was supported by Science on Stage and with this project I won the first prize in Diversity in STEM competition. I wish our cooperation to continue from now on.
Corina Toma
Corina Toma is a physics teacher at the "TiberiuPopoviciu" Computer Science High School in Cluj-Napoca, Romania. She might be retired, but she decided to continue working in the same school with hard-working students interested in STEM subjects. For her teaching is a part of her.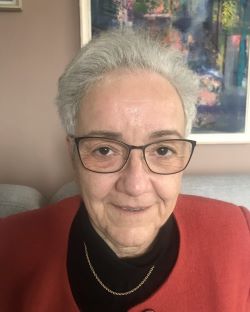 What does it mean to you to be a teacher?
I really think that teachers have the most beautiful profession because they are the ones who open children's minds to what surrounds them, lead them to the light of knowledge, and as a reward, teachers are given the opportunity to keep their minds young and curious.
Also, it gives me the feeling that I am useful to my students and I feel happy whenever their eyes tell me that what I explained to them was understood. Furthermore, it means to learn about scientific innovations, to apply active teaching methods, and finally, to learn from my students.
Describe Science on Stage in three words.
Teachers teach teachers
How did you get involved with Science on Stage?
In 2011 I participated in the SonS Copenhagen festival with the Romanian team. This was the starting point of many projects and festivals with the great SonS family. After the festival, I received an email invitation to apply for the project ICT in Science Teaching. I immediately liked the idea of projects in which you can find out how and what is being learned in other European countries that is why I took part in five projects of this kind.
Astrinos Tsoutsoudakis
Astrinos Tsoutsoudakis is a science teacher in state upper secondary schools and a STEM trainer in Erasmus+ projects. He lives in Heraklion on Crete Island in Greece and his current job includes supporting primary and secondary school teachers in their experimental science teaching. He is also the moderator of the Science on Stage Greece Facebook page and was one of the authors of the publication "Coding in STEM Education". He is a presenter of Science on Stage webinars about topics such as coding and using digital tools.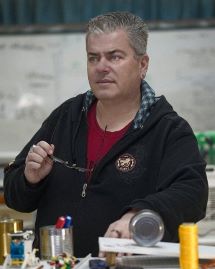 What does it mean to you to be a teacher?
To me, being a teacher is a unique privilege not only because it is the profession to which all others owe their existence but also because every day we meet the most beautiful and healthy part of our society, our students.
Describe Science on Stage in three words.
Enthusiasm, inspiration, togetherness.
How did you get involved with Science on Stage?
Back in time, I think that the unique combination of a very active national steering committee, extensive coverage of SonS festivals by local mass media, a wealth of amazing projects and a group of wonderful people trying to go beyond the usual educational process made me too jealous to let it all pass me by. So I applied to participate in the 2014 national pre-selection event, with the construction of a massive wind tunnel, that took place in a festive atmosphere for the natural sciences. Although I didn't make it to the finals, since then I try to become a better teacher day by day.
Kulvinder Kaur Johal
Kulvinder Kaur Johal was a primary school teacher for over 25 years in London. She was awarded the Primary Science Teacher of the year Award in 2012. She is now supporting primary science through her role as Regional mentor for London and the South East, with the Primary Science Teaching Trust. Kulvinder supports schools with planning, assessment, monitoring, outdoor learning and delivering training to staff. In her role, she works with a range of other organizations, like the Royal Society Partnership Grant committee supporting schools to collaborate with a STEM partner. She also promotes and supports the annual ' Great Science Share for school 'as a Regional champion. She presented at Science on Stage 2015 and has since formed part of the UK Steering Committee so was also involved in the selection and support of the UK delegation, in Debrecen 2017 and Cascais 2019. Kulvinder also forms part of the European Code League jury.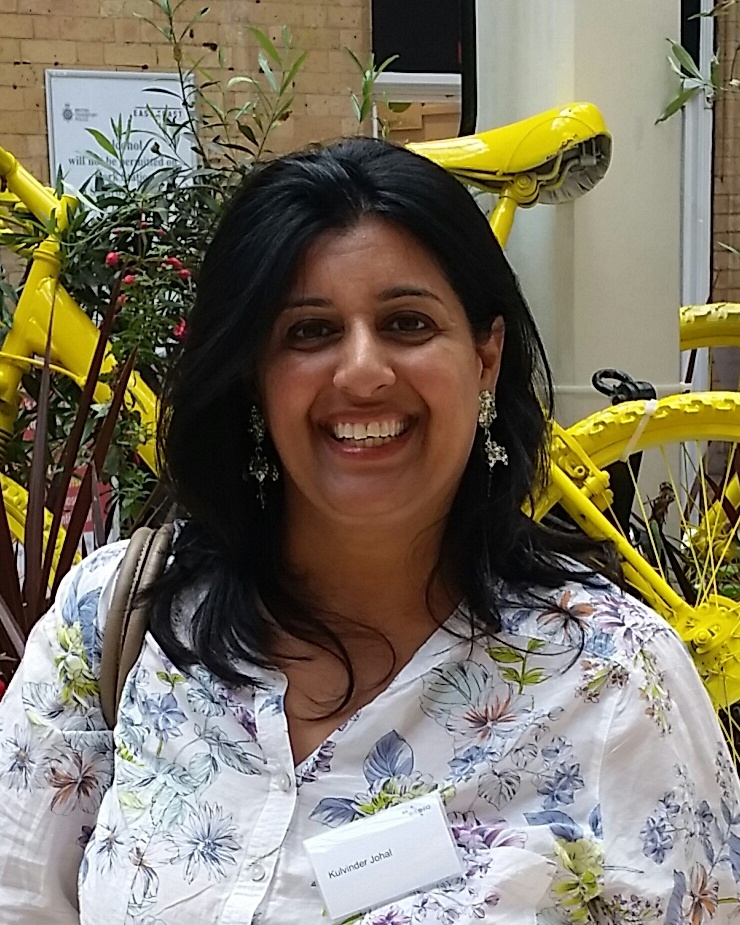 What does it mean to you to be a teacher?
Discussing, exploring, learning, guiding, nurturing and shaping pupils and adults, so that they can achieve their full potential. For me, it's the best job in the world.
Describe Science on Stage in three words.
Vibrant, collaborative, supportive.
How did you get involved with Science on Stage?
I applied to participate in Science on Stage 2015 in London. I was fortunate enough to be accepted and shared a cross curricular project called "Growing Music" with my colleague, Carole Sampey and most importantly with my pupils who performed on stage as part of the festival.
Nuria Muñoz
Nuria Muñoz is a physics & chemistry teacher in "The Inmaculada", a secondary and high school in Algeciras, Spain. She is the Vice-president of a  science teacher association that organises a well known international science fair called "Diverciencia".
She has great experience leading lots of national and international research projects. She has been awarded many prizes for the projects developed with her students in different science fairs. In 2016 she won the Honour Medal of "Ciencia en Acción" for her long history of supporting scientific communication.
Nuria represented Spain in the international jury at the European Science on Stage festival 2019 in Cascais. She participated in the Science on Stage festival twice, 2015 in London and 2017 in Debrecen. She has held many workshops all around Spain for other teachers and participated as a lecturer in a physics congress in the UK and in the Netherlands. More than anything else, she loves teaching and disseminating science.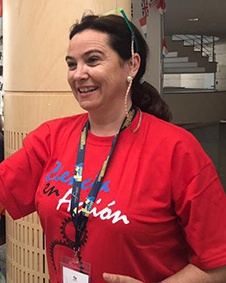 What does it mean to you to be a teacher?
Being a teacher, for me, means being a life-long learner and a curious soul. I think that teachers need to serve as a model for their students so if I'm not continually learning and adapting to every new circunstances then I cannot expect my students to acquire those skills. When I became a teacher 25 years ago, I wanted my students to love physics and chemistry as much as I did. Nowadays I want my pupils to love learning and be able to select proper ways to research the information they need. Being a teacher is a lifestyle.
Describe Science on Stage in three words
Inspiring life-long learning
How did you get involved with Science on Stage?
In 2015, I was invited to be part of the Spanish delegation for the Science on Stage festival in London. There I met a teacher from the Netherlands and we did a Joint Project for two intensive years. We applied for the Science on Stage festival 2017 in Debrecen and we were so lucky to be selected again! Then I was invited to take part of the jury team for the European festival 2019 in Cascais. This was one of the best experience in my live. I was able to visit many different stands and I've learnt so much. Now I accepted, without hesitation, the amazing challenge to become an ambassador for SonS and I will try to do my best to disseminate and share the benefits of being part of this oustanding group.