Lantern Moon: Winning energy from renewable raw materials - simple experiments for primary school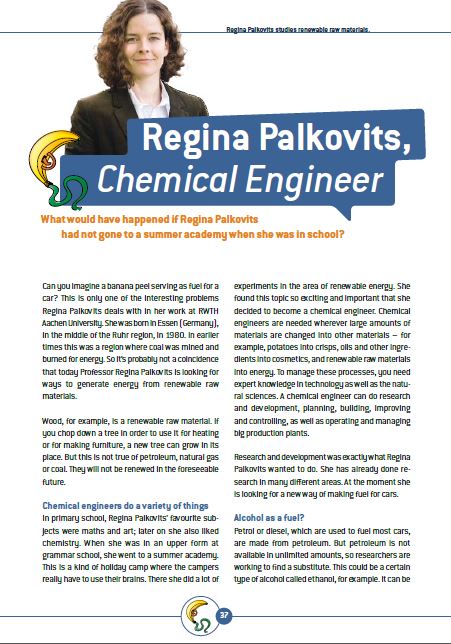 Overview
Regina Palkovits is a chemical engineer who investigates how energy can be won from renewable raw materials. In this unit, she introduces primary school students to the topics of renewable energy, environment, and fuels. In a simple experiment, the students are making lamp oil from walnuts, learning about the interconnection between energy and fuels.
This unit is taken from the brochure "Lantern Moon and Hot Ears". Science teachers from Austria, Germany, and Italy worked out nine biographical texts for primary school students about contemporary scientists and engineers.

The texts tell how they started out in their professions and sometimes which curious experiences were linked to it. Each chapter includes fun and easy experiments and proposals for projects, such as making a rotating LED disc or a walnut candle.
Teaching Materials
Lantern Moon: Winning energy from renewable raw materials - simple experiments for primary school
Download File
Laternenmond: Experimente für die Grundschule rund um Energiegewinnung aus nachwachsenden Rohstoffen
Download File
Contact us

Press officer
Laila Oudray