Science on Stage Hungary
Science on Stage Hungary offers Hungarian STEM teachers the possibility to exchange their experiences and teaching methods with colleagues from European countries.
Via Science on Stage Hungary, teachers have the chance to build connections with each other and to enhance cooperation between teachers of different sciences.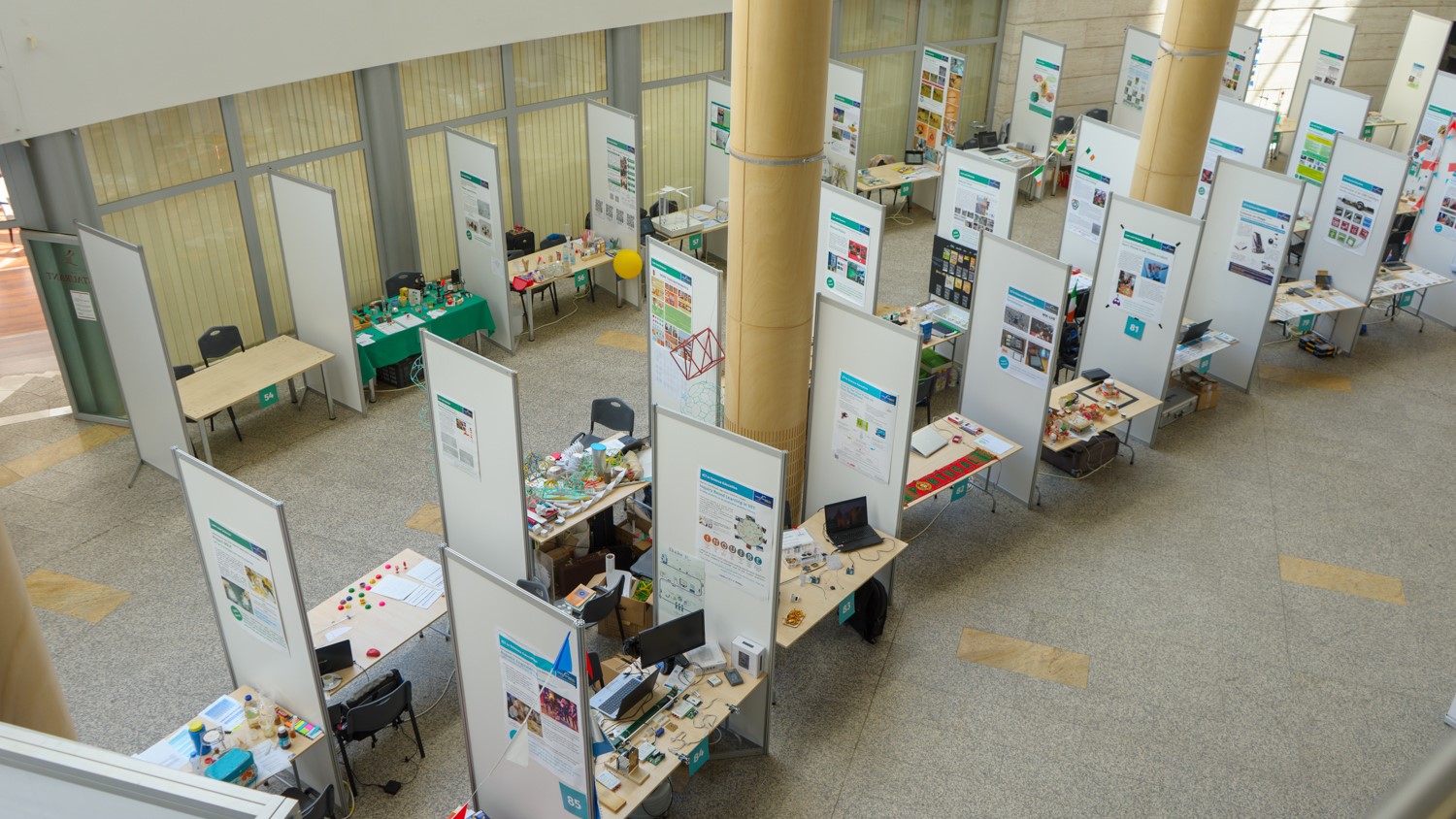 Every two years Science on Stage Hungary organises a national event to select the Hungarian teachers who take part in the international Science on Stage festival. Hungary has been participating in all Science on Stage and Physics on Stage activities since the year 2000. Via follow up activities Science on Stage Hungary supports the exchange between Hungarian science teachers and colleagues from other countries after these events.
The Hungarian National Steering Committee was established by the Roland Eötvös Physical Society and was supported by the Hungarian Academy of Sciences. Later both the Association of Hungarian Biology Teachers and the Hungarian Chemical Society joined the National Steering Committee.
In 2017 the Science on Stage festival celebrated its 10th jubilee! The largest European educational fair from and for STEM teachers took place from 29 June – 2 July 2017 in the Kölcsey Convention Centre in Debrecen, Hungary.
At the festival around 450 STEM teachers from 32 countries came together to exchange innovative teaching concepts. They presented their most innovative ideas from teachers for teachers in a fair, in workshops, seminars and performances. #SonS2017
National Steering Committee