How to Join
As Europe's biggest network for STEM teachers, Science on Stage's activities aim to support them in their professional development. True to the motto 'from teachers for teachers', Science on Stage focuses on personal exchange, networking and partnerships.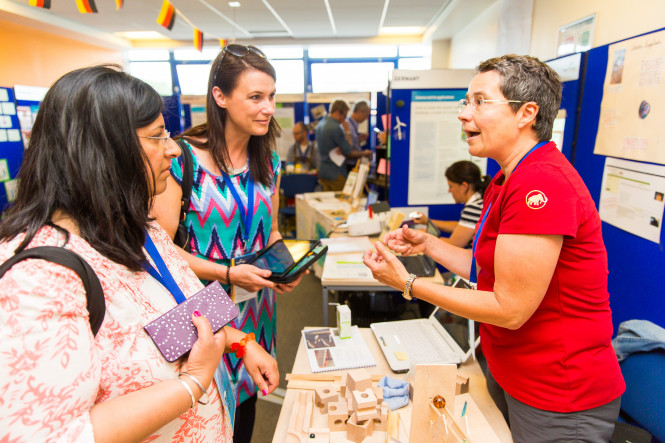 We are active in over 30 countries! Every teacher from those countries is welcome to join us – no matter if primary or secondary school.
To register for national events, get in touch with your country's representative. Find your country here!
Get an overview of all the free activities we offer for STEM teachers on this site. Keep informed about new activities by subscribing for our newsletter.
Contact us
Chair Science on Stage Europe
Stefanie Schlunk