Impact
Teachers make the difference. They can raise pupils' interest in science and technology and promote their competences or be the reason why children and young people turn away from these subjects.
This is especially true in a world shaped increasingly by technology and digitalisation. A society cannot afford this. 
For 20 years now, we at Science on Stage have therefore been working with teachers supporting them in their continuous professional development by offering them various opportunities to exchange their brilliant STEM teaching ideas.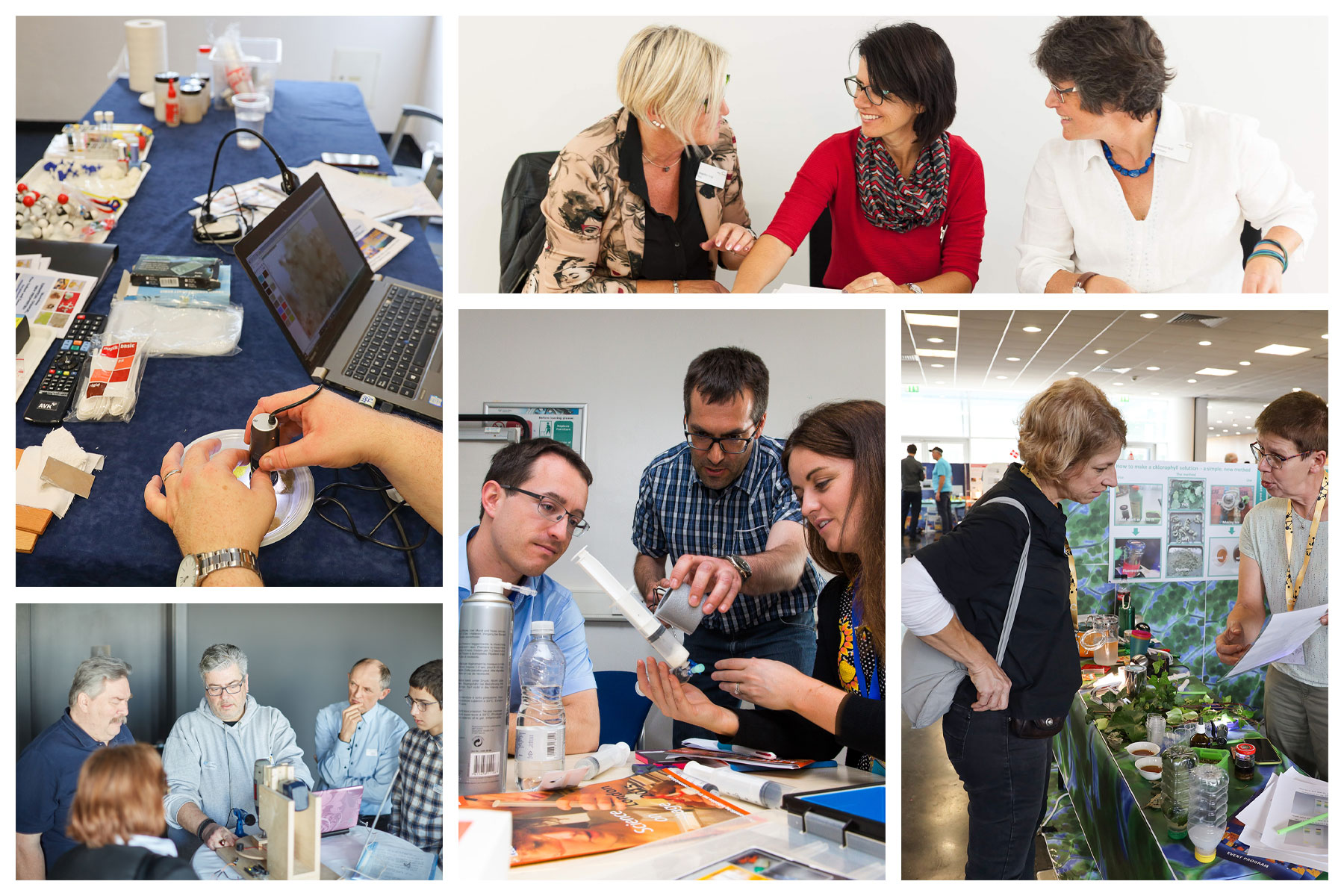 How STEM teachers come to Science on Stage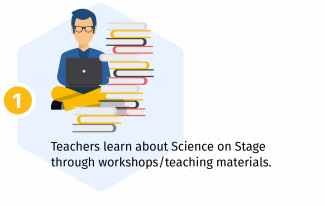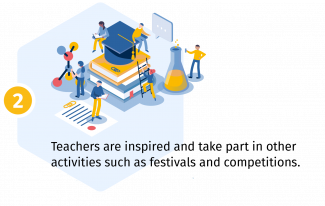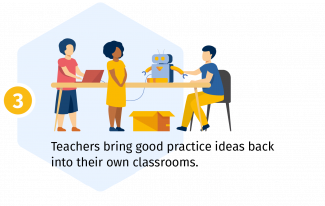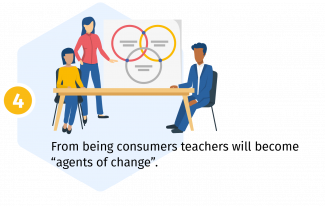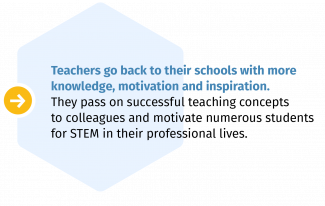 Impact chain
This is how Science on Stage makes an impact on the target group and thus achieves long-term improvements in society: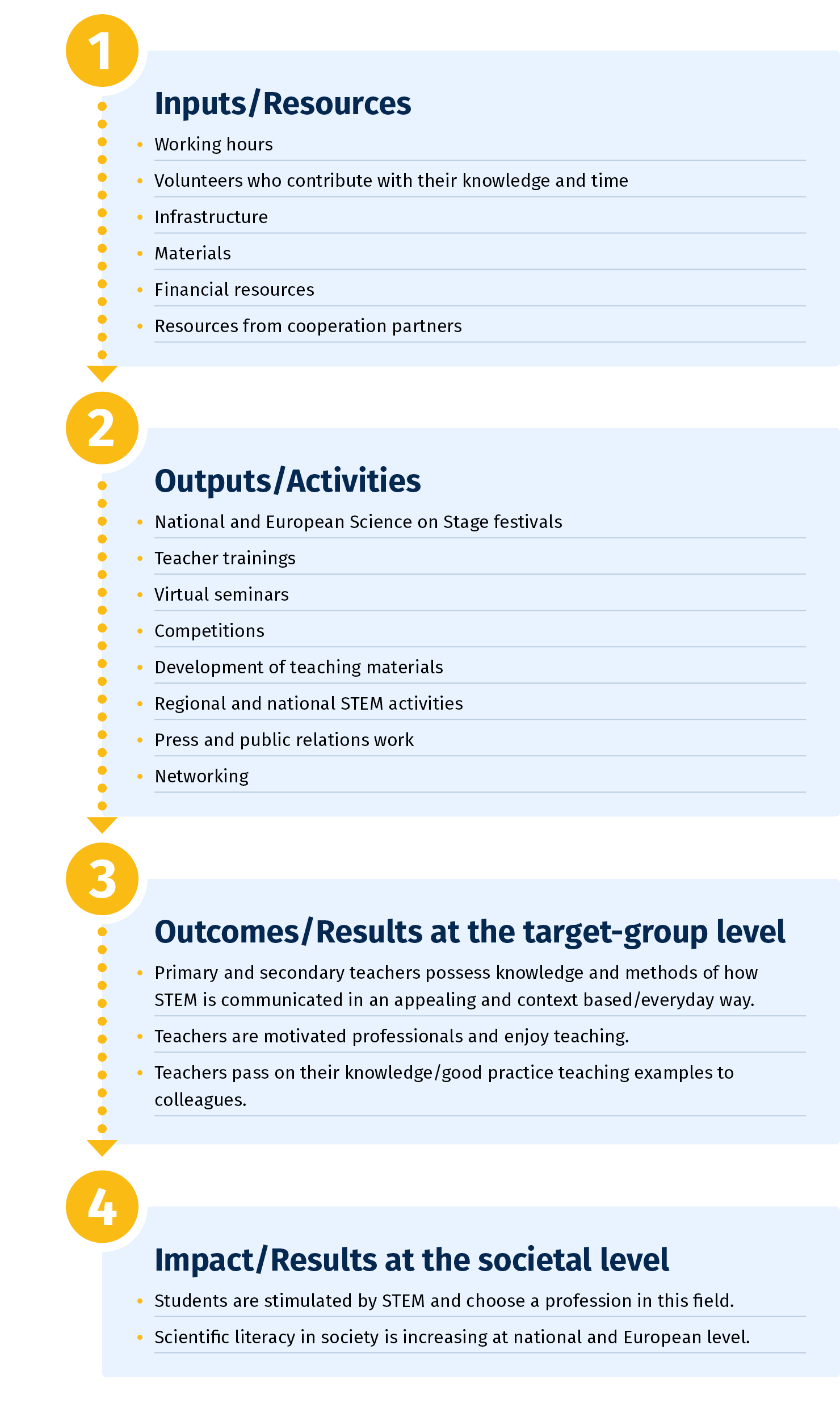 ©WEBERSUPRIAN
Evaluation 2019
Science on Stage regularly evaluates its activities, both internally and externally. The results confirm the sustainable effect of this education initiative.

These are the results of the European Science on Stage festival 2019:
Memo
90*% of participating teachers have incorporated ideas that were presented at Science on Stage events into their own lessons.
90% of participating teachers have incorporated ideas, they had acquired through Science on Stage events into teacher training in their home countries and thus functioned as multipliers.
92% of the paticipants established international contacts; over 55% of them made at least 4 good contacts 1 year after the festival.
77% of the participants rate the sustainability effect of the festival as high; 73% of them stated to apply also for the next festival.
*The participant survey took place before, during and twelve months after the Science on Stage festival 2019
"My participation in the Science on Stage project opened my mind to working in different ways "
Evaluation: 
Dr. Tanja Tajmel, Centre for Engineering in Society, Concordia University, Montréal
Dr. Ingo Salzmann, Department of Physics, Concordia University, Montréal
A detailed evaluation report by Tanja Tajmel, as presented at the Materials Research Society MRS 2016 in Boston, Massachusetts, can be found here.