How Science on Stage works
Science on Stage Europe aims to improve STEM education in Europe by supporting and encouraging teachers in their professional development and growth. As an umbrella organisation, we support 34 member countries in realising their activities.
The ultimate goal is to promote a more scientifically literate population, to ensure quality education and to encourage students to consider a career in science, IT and engineering; true to the motto "teachers make the difference".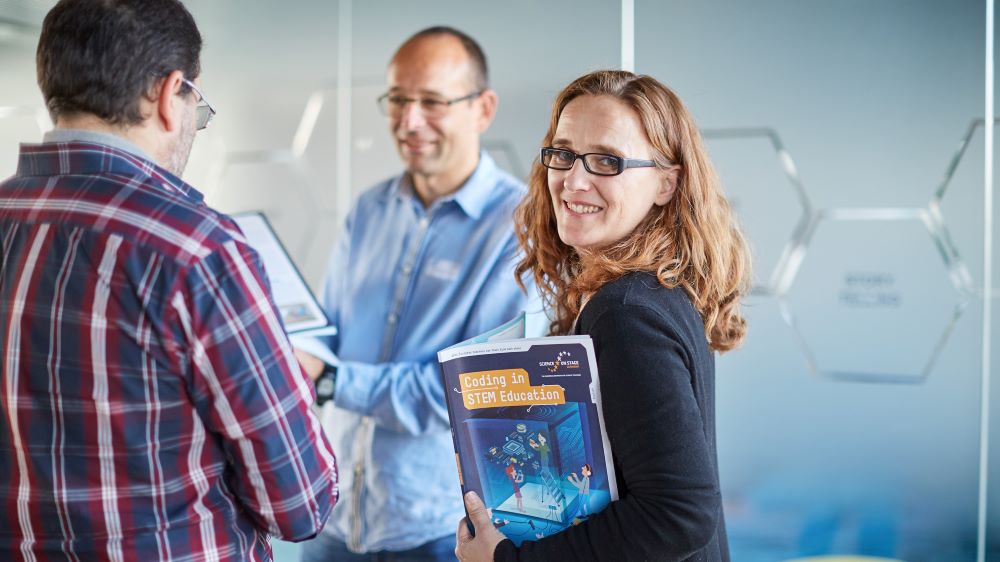 Many teachers have great ideas how to excite students for STEM. The activities of Science on Stage focus on identifying, sharing and scaling up good practices. So they find their way into classrooms all over Europe.
Therefore, Science on Stage Europe organises Europe's biggest educational festival from and for STEM teachers. The participants are selected through competitive national events in the member countries. The Science on Stage festivals are the core of our network since they are the starting points for a wide range of national and international follow-up activities.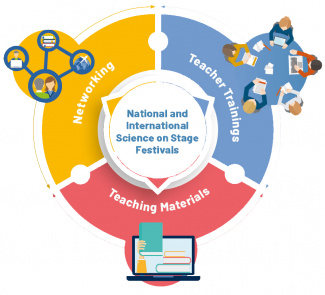 At the Science on Stage festivals, dedicated STEM teachers come together to exchange their ideas. This networking is followed by international teacher exchanges and the possibility of submitting a joint project for a future festival.
Science on Stage offers teaching materials developed by European STEM teachers for STEM teachers. In international teams, they develop teaching concepts and ideas to be published as teaching materials in several languages. 
Science on Stage regularly organises practical teacher trainings throughout Europe based on festival projects, festival follow-up activities and international teacher projects. Our presenters have previously taken part in one of our festivals with a project or worked on our teaching materials.
Contact us
Chair
Stefanie Schlunk