Our Positions and Goals
The non-profit educational initiative Science on Stage is the leading network for STEM teachers in Europe: For 20 years we have been offering teachers a platform for personal exchange and the opportunity for cooperation projects across borders.
We work unbureaucratic, effective and sustainable. Read here what our positions and goals are.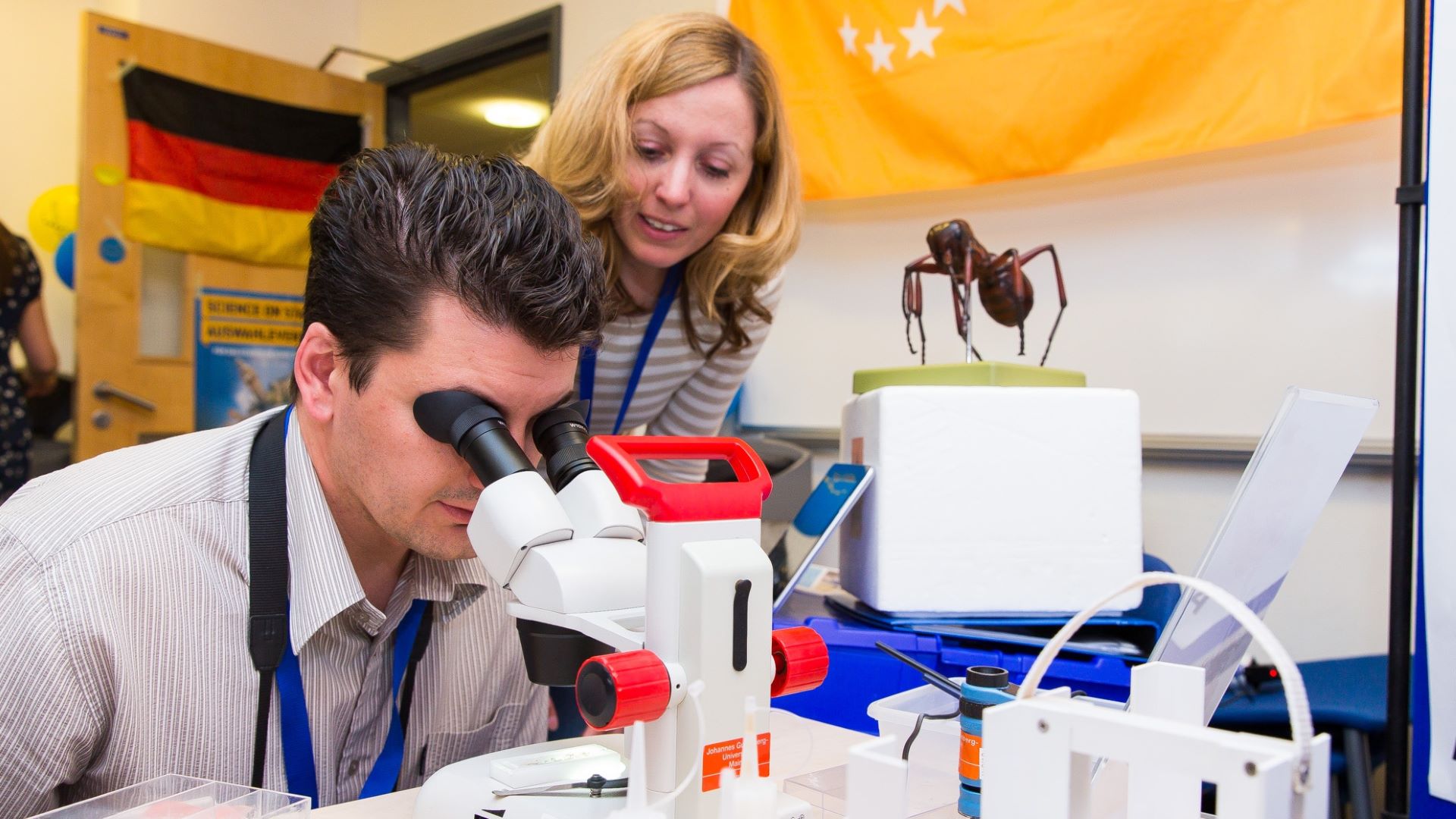 Improvement of the quality of science teaching
A key to make students capable of dealing with challenges of tomorrow is a motivated and skilled teaching staff. 
That's why Science on Stage supports the professional development of STEM teachers through trainings, exchange programs and the Science on Stage Festival. In this way, they can acquire new skills they can use practically in their classes. 
Additionally teachers should not only communicate their expert knowledge to the students but help them gain various soft skills such as problem solving and team work Science on Stage presents practical examples of how this can be managed despite restrictive curriculum demands via workshops all across Europe.
At the workshops, teachers learn how to gain more autonomy in their lesson planning by testing alternative teaching methods and working together with colleagues on interdisciplinary topics. 
Appreciation for the teaching profession
Science on Stage focuses on the teacher. Following the principle 'from teachers for teachers' we see them as experts, whose views are important.
We support them by giving their ideas a platform and thus strengthen their confidence. In addition, we highlight our teachers' commitment to the public and local communities in which they reside through intensive public relations work.
In this way we want to give the teaching profession a stronger social standing. 
Networking of teachers
At Science on Stage, teachers become "team players" instead of "lone fighters".
With our activities we support a feedback culture among teachers, which extends into everyday school life and encourages colleagues to exchange ideas and network.
Contact us
Chair of Science on Stage Europe
Stefanie Schlunk