Our virtual events
We are organising more virtual events so that STEM teachers can network, exchange ideas and receive further trainings more easily across borders.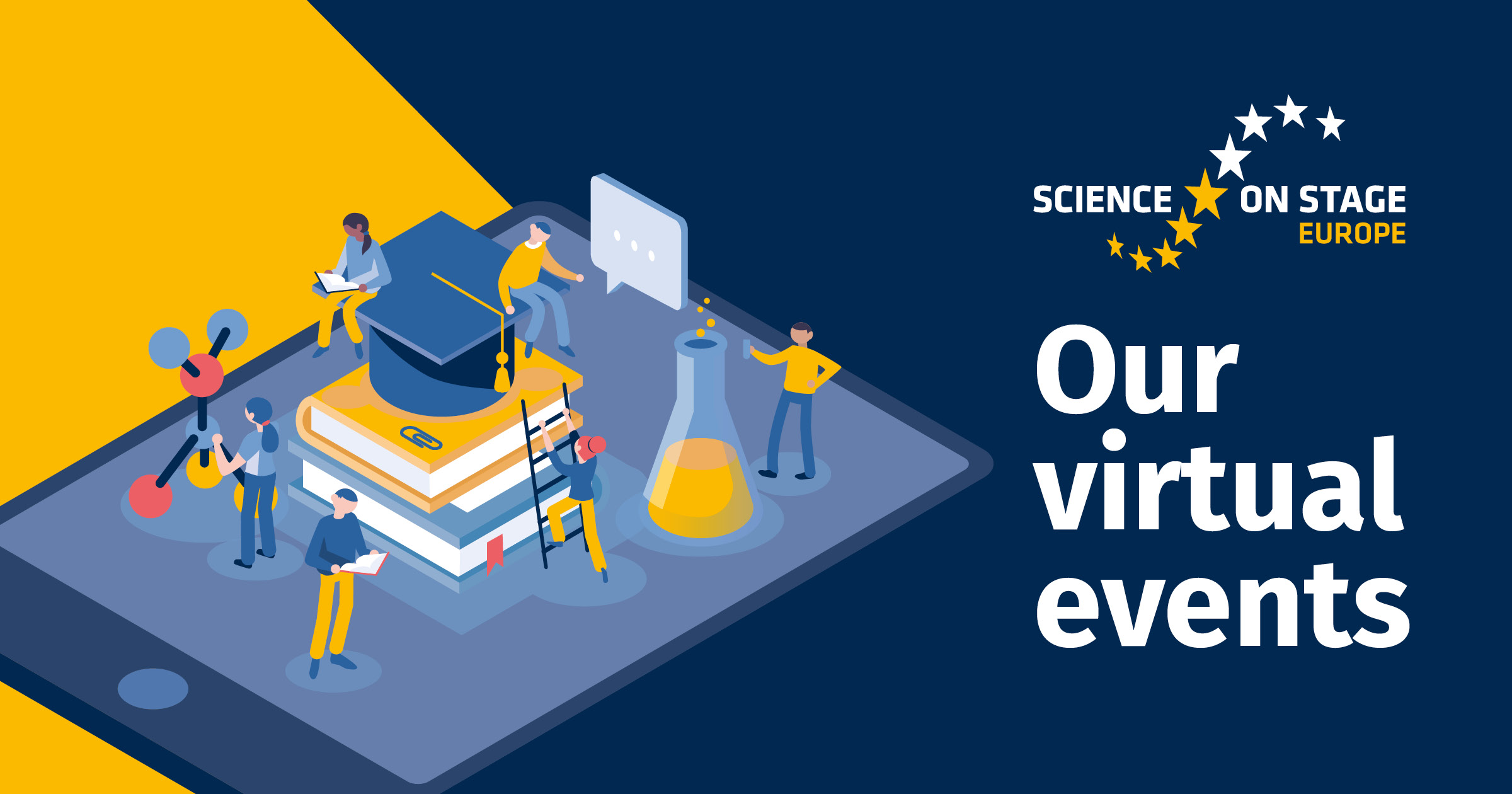 This way Science on Stage contributes to the continuous professional development of STEM-teachers across Europe and enhancing digital competences.
All our virtual events are of course for free.
Webinars
With our practice-oriented webinars, STEM teachers can receive further training from home. All our speakers have participated in one of our festivals with a successful STEM project or have been involved in one of our international teacher projects!
In addition to insights into exciting projects, our webinars allow teachers to exchange ideas with like-minded peers from all over Europe. Also, they can present their own ideas and receive feedback.
Participation is free of cost. Interested? Find the upcoming events on this site or in our event calendar.