Networking for Europe
Science on Stage is the European Network for Science Teachers.
As an umbrella organisation, Science on Stage Europe coordinates the activities of its 35 regular member countries and promotes the exchange of best-practice STEM teaching ideas across borders.
The network reaches up to 100.000 STEM teachers.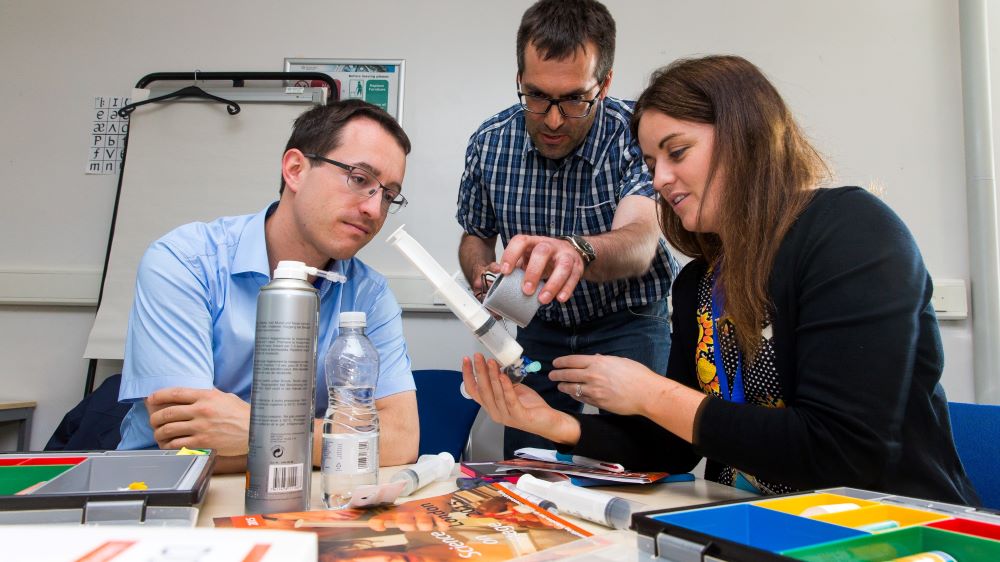 Founded in 2000 the network leads the way when it comes to internationalisation of the teaching profession for more than 20 years now. Science on Stage shares its experience and expertise with international STEM initiatives.
Path2Integrity
Science on Stage is a member of the policymaker and stakeholder board of Path2Integrity. This is a project funded by the European Union under the auspices of the "Science with and for Society" (SwafS) program.
Path2Integrity fosters formal and informal learning towards reliable research results. It aims to create two pathways to teach and learn about research integrity for secondary school students, bachelor students, master students, and young researchers.
The first path is based on a formal learning approach and has created so-called learning cards as major outputs. The second path, by contrast, is based on an informal learning approach and is built around a campaign that seeks to raise awareness for research integrity at educational institutions.
Find more information here: 
EU STEM Coalition
Science on Stage is a European Platform Partner of the EU STEM Coalition. Its aim is to raise awareness among governments, industry, and education providers, at national and European levels, about the crucial role of STEM education in society.
Its long-term vision is to bridge the skills gap by having a STEM strategy in place in all EU member states. The Coalition strives to support the establishment of STEM strategies based on the 'triple helix approach', closely involving government, education and industry.
Contact us
Chair of Science on Stage
Stefanie Schlunk