Secondary School
Quantum Computing in STEM Education
Join in and apply!
One of our member countries, Science on Stage Germany, invites secondary school teachers from all over Europe to take part in an international project to develop teaching materials on "Quantum Computing in STEM Education".
Quantum computers have the potential to fundamentally change our lives in many areas. Dealing with this topic at school prepares students to later actively participate in the design of this future technology. But how can we implement this very relevant topic into the classroom and bring it closer to students?
After a joint teacher training on the subject of quantum computing, we want to work with you to develop teaching materials on the subject that both convey the basics and encourage students to deal with the subject more intensively.
20 teachers will be selected for this project and will work together in international teams over a period of about two years. The working language is English.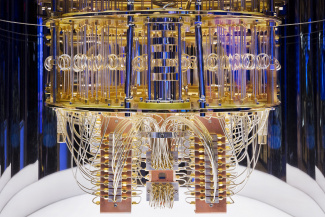 The project
Development and testing of teaching materials on the subject of quantum computing in STEM education with the following goals:
Usable directly in physics, mathematics and/or computer science classes by teachers with little previous experience;
Get students excited about the topic of quantum computing and show career opportunities in this area;
Students get to know the underlying, fundamental quantum mechanical concepts;
Promote analytical and critical thinking, teamwork and problem-solving skills;
Clarify the relevance of this technology for the future.
Take part in the project
Are you a secondary teacher and interested in working with colleagues on an international project on quantum computing and developing teaching materials?
As the number of participants is limited to 20, the time of receipt of the application will also be taken into account. If you are interested in participating in the project, we recommend applying soon.
Please send the completed application form by latest 11 October 2023 to Daniela Neumann at d.neumann@science-on-stage.de.
Who can participate
Secondary school teachers from all Science on Stage Europe member countries. The working language is English (working meetings and developed materials).
Please note that attendance at two two-day meetings in early 2024 (either 26-28 January or 16-18 February) and spring 2025 is mandatory.
Your travel expenses will be covered and board and lodging will be provided. The project is made possible by the Wilhelm and Else Heraeus Foundation.
Dr. Jörg Gutschank, Leibniz Gymnasium I Dortmund International School, Chair Science on Stage Germany
Jean-Luc Richter, project manager for energy transition for the Syndicat des Hautes Vallées Cénevoles, previously Lycée Jean-Baptiste Schwilgué, Sélestat, France; Science on Stage France
Dr. Jenny Schlüpmann, physics department, Freie Universität Berlin, Executive Board Science on Stage Germany
Subscribe if you want to receive news about the projects and other activities connected to quantum computing (teacher training, webinars, opportunities to participate, etc.). We send around 2-3 emails per year. You can unsubscribe at any time here.
Contact us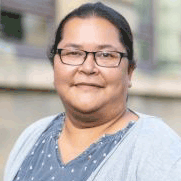 contact person
Daniela Neumann