Handling the Ball – Using Hands to Increase Movement Dynamic in Football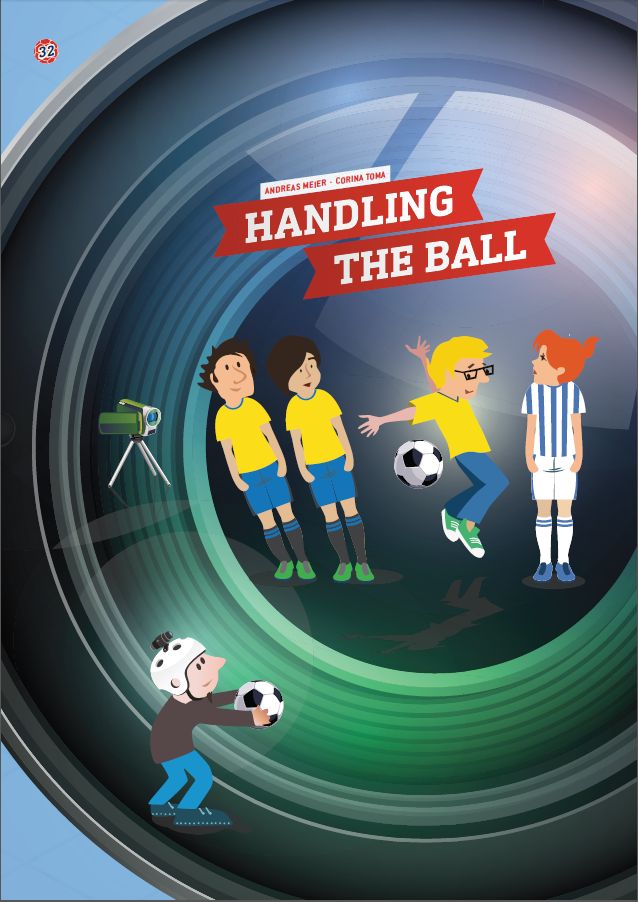 Overview
A football player deliberately handling the ball will be seriously punished by the referee. However, the coordination of the hand position not only decides whether players receive a yellow or red card but also influences their ability to move and react dynamically.
The teaching unit 'Handling the Ball' examines the impact of the hand positions on the physical activity, acceleration, power, energy and performance of a football player. The students investigate how the pendulum movement of the arms effects the rotational acceleration of the body that results from the leg movement, why the swinging of the arms contributes to a higher jumping by increasing the 'starting power' or how the surface of the goal keeper's body can be enlarged by stretching the arms out.
The experiments introduced are performed with basic materials such as measuring tapes and stop watches as well as with digital support of smartphones and videoanalysis software.
Authors: Andreas Meier (DE), Corina Toma (RO)
Teaching Materials
Phone: +49 30 400067-42
Mail: press@science-on-stage.eu