Science on Stage Bulgaria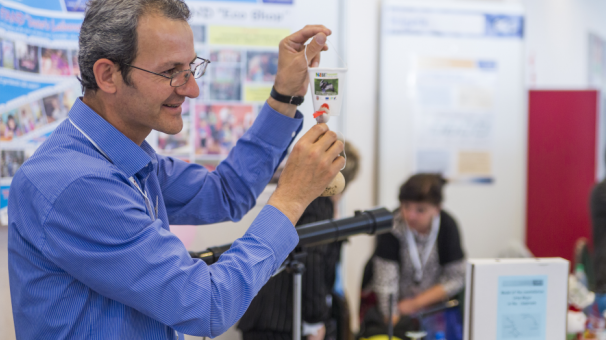 Every two years Science on Stage Bulgaria organises a national Science on Stage festival with the main aim to provoke and support the interest of young people towards the whole cycle of STEM subjects as a main region of human's knowledge and future career.
The festivals are organised like competitions between teachers presenting projects together with a team of pupils. The best presentations are proposed for participation in the following European Science on Stage festival.
Participating teachers can benefit from a fruitful connection and cooperation in the scientific community. It is created through the evaluation of projects by a national jury of teachers, university professors and scientists. 
Science on Stage Bulgaria would like to acknowledge the support and cooperation of the following institutions and companies which made it possible to organise past Bulgarian Science on Stage events:
Union of Physicists in Bulgaria
Union of Chemists in Bulgaria
Union of Biologists in Bulgaria
Union of scientists in Bulgaria
British council Bulgaria
Foundation 'Evrika'
Forum 'Democritus'
National Polytechnic Museum
National school Eco-Parliament
Center for creative learning Sofia
National Steering Committee 
Science on Stage Bulgaria on Social Media