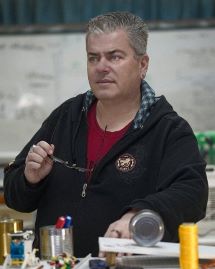 I have a degree in physics from the University of Crete and recently submitted my dissertation for a postgraduate course in the use of ICT in distance education.
I currently work as the coordinator of the 1st Laboratory Center for Science Education in Heraklion, Crete and my tasks include supporting primary and secondary school teachers. I learned about Science On Stage from the constant communication and encouragement of the Greek steering committee with all the schools in which I have served.
Also important for my decision was the fact that well-known colleagues from Heraklion as well as some of my best former students had already successfully participated in previous events.