Lantern Moon: Doing research on stones in primary school with geologist Benno Baumgarten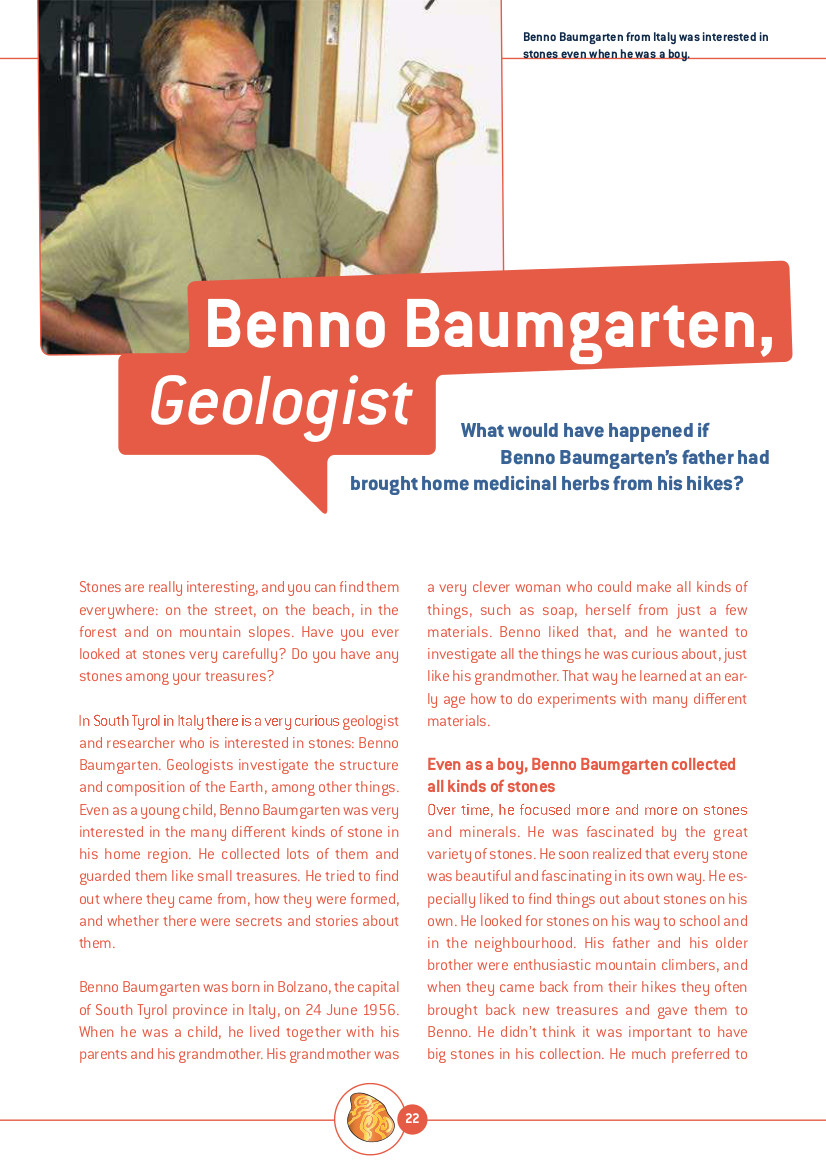 Overview
As a geologist Benno Baumgarten investigates the structure and the composition of the Earth, among other things.

In this teaching unit he encourages children to investigate stones themselves: from collecting stones during hikes to having a closer look at them with a scale, a magnifying glass and a ruler.
This unit is taken from the brochure "Latern Moon and Hot Ears". Science teachers from Austria, Germany and Italy worked out nine biographical texts for primary school students about contemporary scientists and engineers.

The texts tell how they started out in their professions and sometimes which curious experiences were linked to it. Each chapter includes fun and easy experiments and proposals for projects, such as making a rotating LED disc or a walnut candle.
Teaching Materials
Lantern Moon: The geologist Benno Baumgarten and the secret of stones
Download File
Laternenmond: Geologie in der Grundschule rund ums Thema Stein mit Benno Baumgarten
Download File
Phone: +49 30 400067-42
Mail: press@science-on-stage.eu