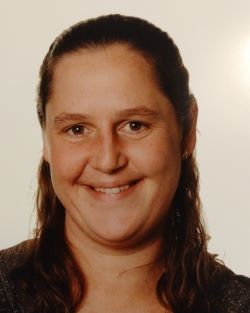 Majken Grünfeld teaches nature and technology, physic and chemistry and math at both primary and secondary level at Sct. Mariæ Skole in Aalborg, Denmark.
As part of her education Majken was in teacher training at Sct. Mariæ Skole. Shortly afterwards she got her bachelor's degree of Education and a permanent employment at Sct. Mariæ Skole.
Besides teaching Majken is also coordinator for the science subjects at Sct. Mariæ Skole and coordinator for the collaboration with the local high schools. The collaboration grew from the startup of science talent classes to different talent classes in other subjects and a professional collaboration between Sct. Mariæ's teachers and teachers from one of the local high schools.    
In 2020 Majken received the nature- and technology award from the Novo Nordisk Foundation for her wide-ranging and extraordinary effort to create an inspiring scientific environment at Sct. Mariæ Skole and for her development and sharing of new teaching resources with colleagues across educational borders.
Majken has been involved with Science on Stage since 2015 where she participated in the Science on Stage festival in London with the project "Let Huey, Dewey and Louie lead the way". In 2017 she participated in the festival in Debrecen with the project "The boat full of holes" and shortly after she became the main NSC for Science on Stage Denmark. At the festival in 2019 in Cascais, Majken was part of the international jury team.