Festival projects #SonS2019 – Astronomy and Space Exploration in Science Education.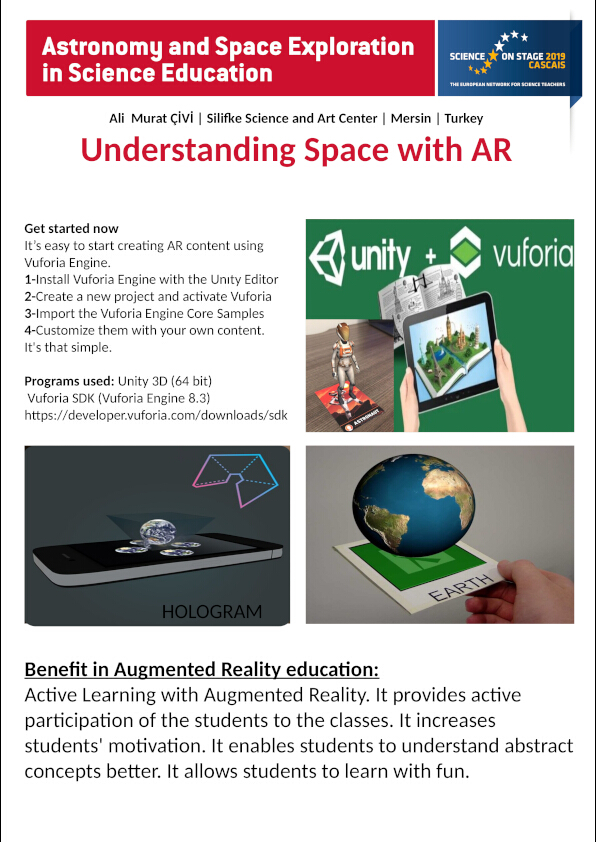 Overview
At the European Science on Stage festival 2019 in Cascais STEM teachers from all across Europe presented their most creative and innovative best practice teaching ideas. Find below the project posters for the category 'Astronomy and Spce Exploration in Science Education' ready for download.
The focus of this category is on projects about astronomy, aerospace, life on other planets or space-flight inventions in everyday life.
Phone: +49 30 400067-42
Mail: press@science-on-stage.eu