Food, Cooking and STEM Section 1 "Experiments with Food Items"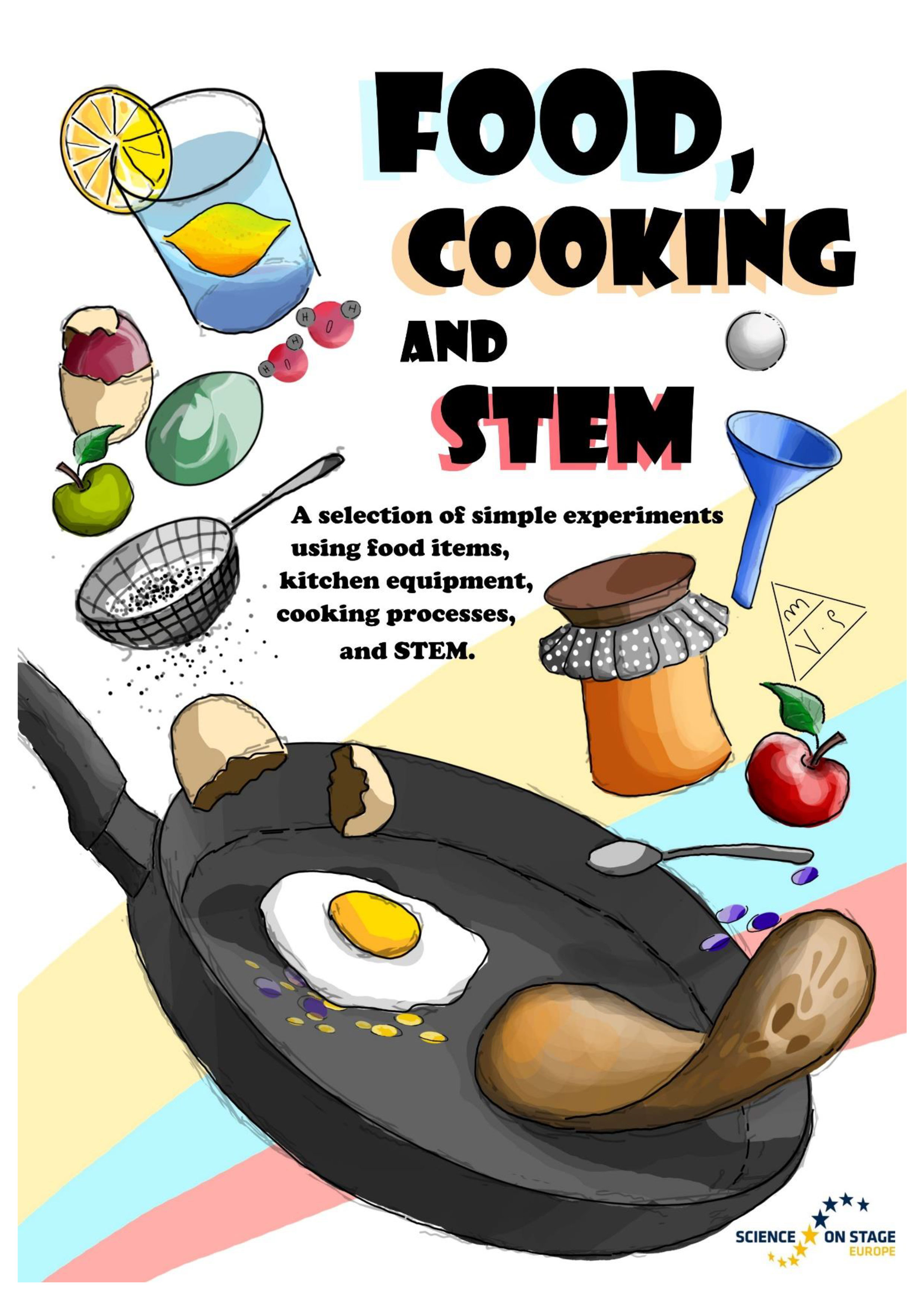 Overview
"Food, Cooking and STEM" is the product of a brainstorming session at the Science on Stage Festival in Prague in March 2022, when 15 or so teachers from across Europe decided that sharing our ideas around the context of food would be useful, given that this is a common topic to us all.
The material is divided into several sections and each will contain some material suitable to all stages of school education and STEM subjects.
The first section "Experiments with Food Items" covers some simple experiments that use "food items". Many of these are familiar experiments, which ordinarily would be demonstrated with science laboratory apparatus. However, we show how they can be performed with many items found in the kitchen and supermarket.
Want to share your ideas about Food, Cooking and STEM?
This is the first of several booklets a group of teachers is producing. We expect to produce a range of experiments with something suitable and interesting for all levels in our schools. It is an open group and anyone may contribute with details of a hands-on experiment using food and cooking as the theme. We share the ideas in the group, using a common format, before making a final copy. Each term will have a different theme, coming up next is "The Chemistry of Food".
So if you'd like to be involved in the share, please contact David at da.featonby@gmail.com or info@science-on-stage.eu
Teaching Materials
Food, Cooking and STEM Section 1 Experiments with Food
Download File