Optical Tweezers - The Nobel Prize in Physics 2018 at your school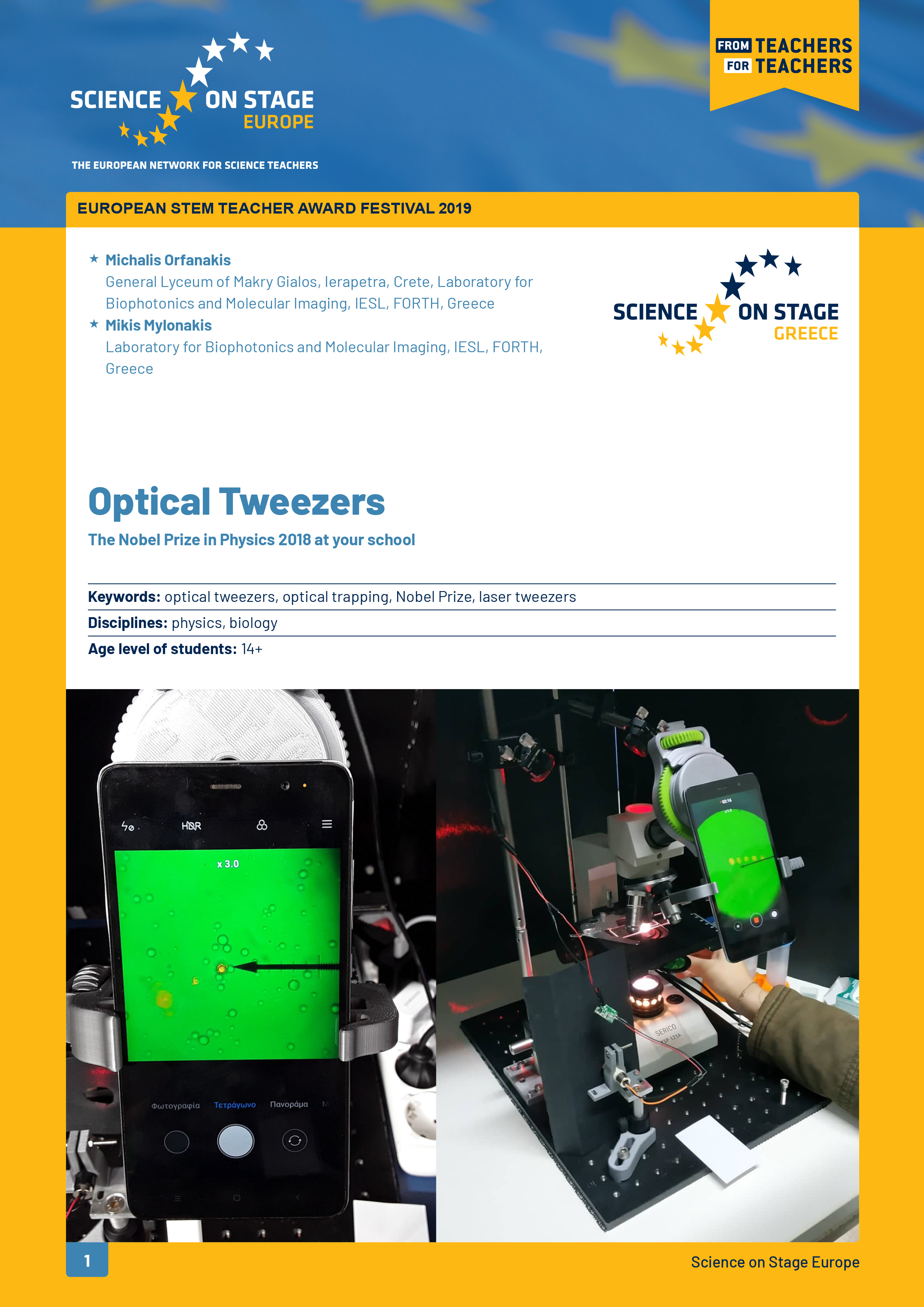 Overview
Light carries energy and momentum and it can be reflected or refracted while it travels from one transparent medium to another. This project demonstrates how these characteristics of light can be utilized for the development of "optical tweezers".
They are used for trapping and manipulating particles and biological samples with light. Optical tweezers have many applications in biology, biomedicine and physics.
The Nobel Prize in Physics 2018 was awarded to the pioneer scientist who led the research effort for the development of optical tweezers. This project provides students with the opportunity to have a hands-on experience with the 2018 Physics Nobel Prize.
Teaching Materials
Optical Tweezers - The Nobel Prize in Physics 2018 at your school
Download File
Phone: +49 30 400067-42
Mail: press@science-on-stage.eu