Lantern Moon: Researching stars in primary school with astronomer Nadya Ben Bekhti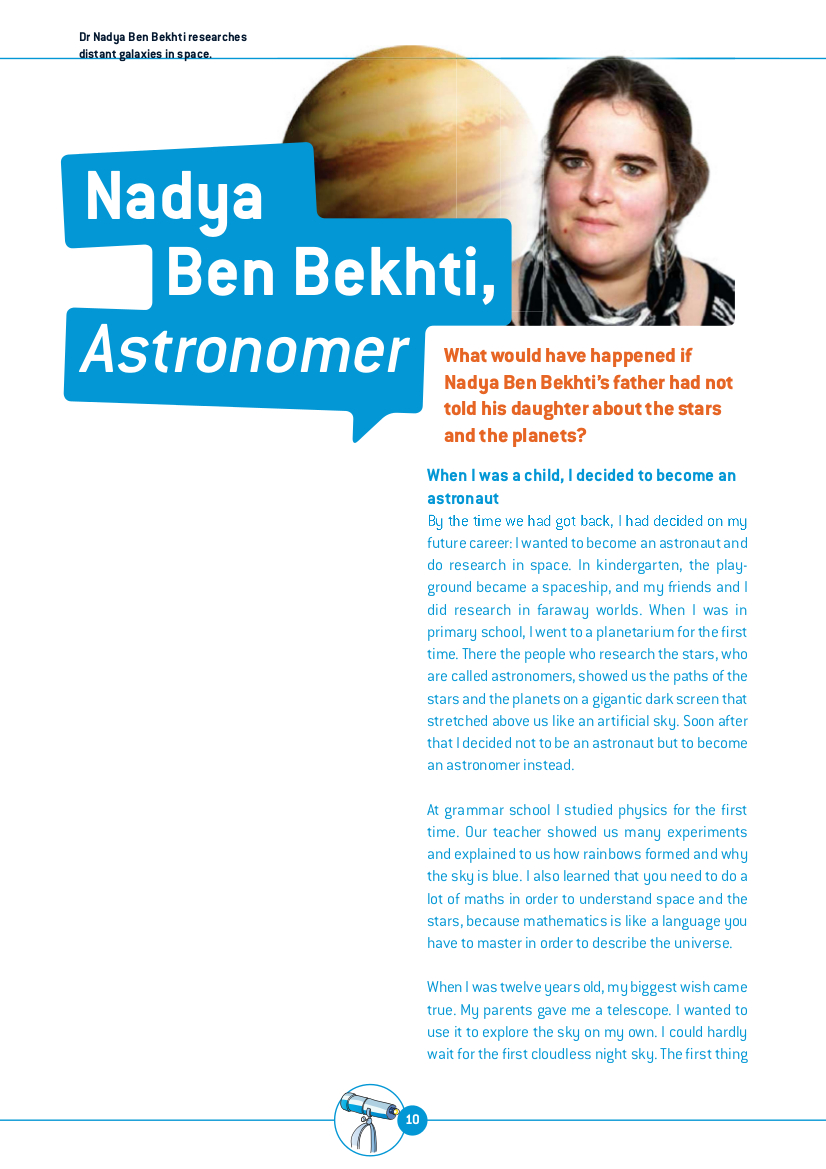 Overview
Nadya Ben Bekthi knew as a 4-year-old that later in her life she wanted to investigate the stars. At first her career aspiration tended towards being an astronaut. After visiting a planetarium however she decided to become an astronomer.
Today the trained physicist researches galaxies using the largest telescopes in the world that are as big as a football pitch. In this unit she demonstrates how to bring the starlit sky and the surface of the moon into the classroom using household items.
This unit is taken from "Latern Moon and hot ears". Science teachers from Austria, Germany and Italy worked out nine biographical texts for primary school students about contemporary scientists and engineers.

The texts tell how they started out in their professions and sometimes which curious experiences were linked to it. Each chapter includes fun and easy experiments and proposals for projects, such as making a rotating LED disc or a walnut candle.
Teaching Materials
Lantern Moon and Hot Ears - Nadya Ben Bekhti, Astronomer
Download File
Laternenmond: Astronomie in der Grundschule mit der Sternenforscherin Nadya Ben Bekhti entdecken
Download File
Phone: +49 30 400067-42
Mail: press@science-on-stage.eu