From our network 28.10.2020
Latvian teacher workshop about "Lilu's House"
11 teachers from Jelgava schools participated in the workshop and learned how to promote the basic scientific knowledge of primary school children while simultaneously training their skills in reading, writing and speaking.
The teachers practically performed several experiments from the brochure and discover how to integrate the material into their curriculum. 
The teachers acknowledge that the experiments were a good example of how to implement a cross-curricular approach.
The material has been translated into Latvian by Skaidrite Bukbarde and the preschools and primary schools in Jelgava received the published version of the book.
The material is also available online: https://www.metodiskiedargumi.lv/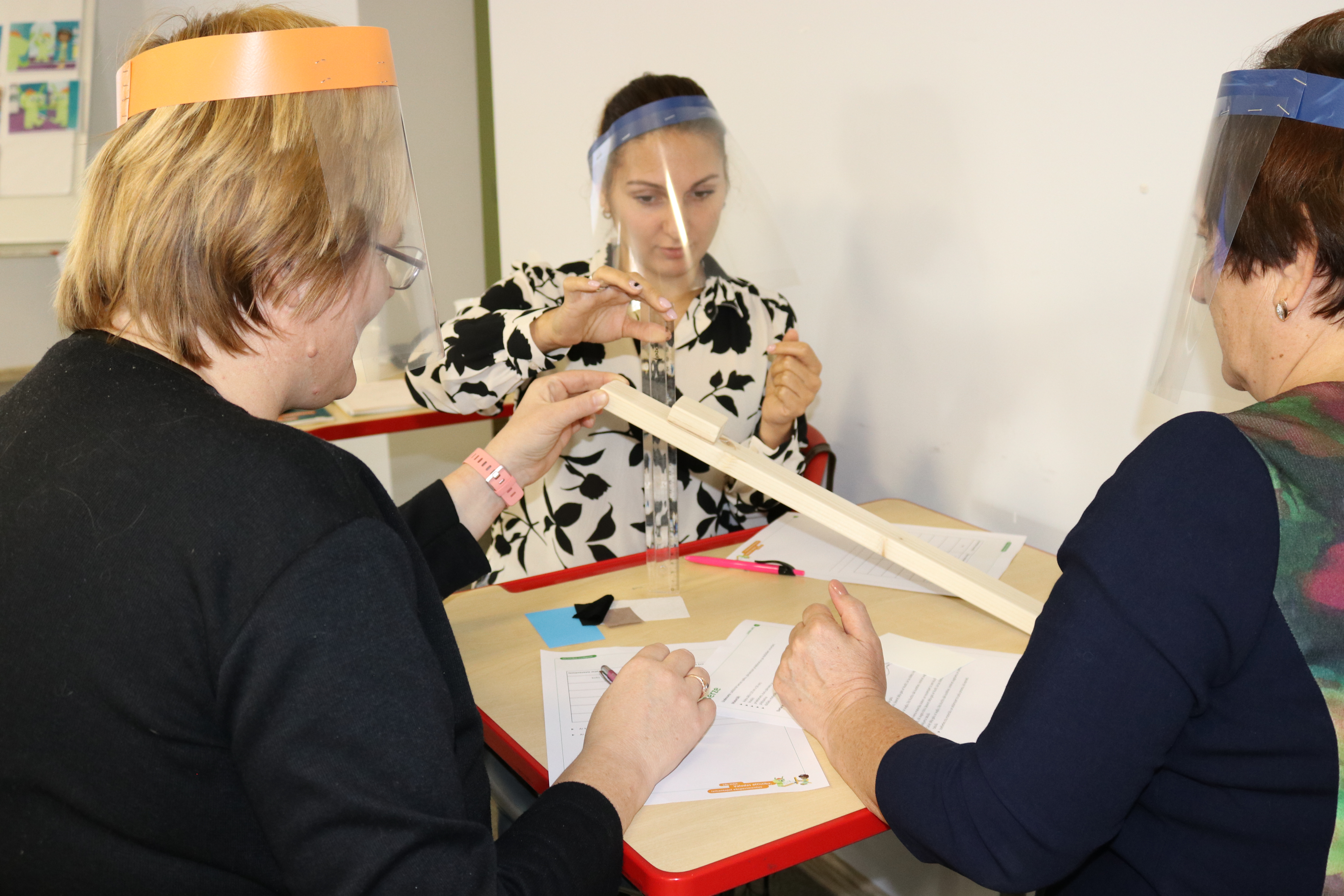 Report and photos by Science on Stage Latvia