From our network 05.10.2020
A weekend for sustainability
The answer to the second question is a resounding yes. 21 primary and secondary teachers from 14 countries came together virtually for the first work-meeting of our current teacher projects about sustainability in STEM education. 
In previous projects, the work meetings were always in-person to give the participants a chance to get to know each other and make personal connections. A meeting in Budapest was also originally planned for this project. Due to the current situation with COVID-19, of course this was impossible.
After months of planning and preparation by the project coordinator team and the Science on Stage office, last weekend was a meeting full of personal exchange, funny moments and productive discussions. The participants discussed how important topics like climate change and pollution could be integrated in STEM lessons and how they could promote sustainable behaviour in students and encourage them at the same time to be proactive in reaching the 17 SDGs by educating and shaping their environment.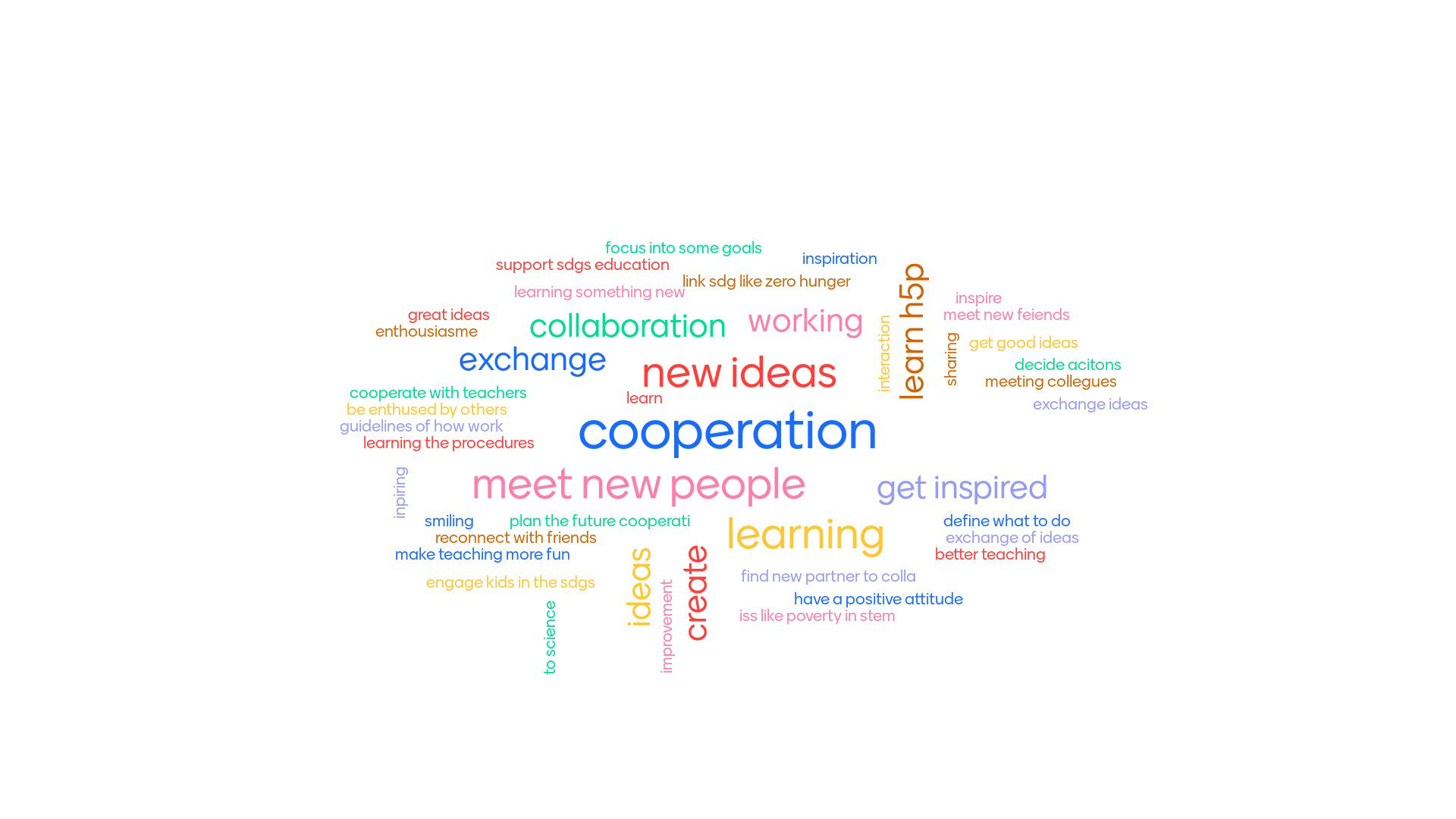 They also prepared short videos in advance to introduce themselves and their ideas and everyone had the chance get to know their colleagues before the meeting.  In connection with the enthusiasm of the participants to meet new people, cooperate to find new ideas and learn from each other, this made it possible to start quickly with the work in smaller groups to brainstorm ideas and form collaborations on different topics that will be developed and internationally tested in the coming months.
We are very happy that another great international teacher project is on the way, thanks to the great motivation and commitment of the participants and the coordinators. Of course, we are looking forward to an in-person meeting in the future, but it is incredibly encouraging to see that teachers in the Science on Stage community can come together despite all the difficulties to develop innovative teaching concepts about such an important topic. The project is organised by Science on Stage Germany and proudly supported by SAP.