Science on Stage Sweden
Science on Stage Sweden offers a platform for Swedish teachers who are willing to share their work on a European level and are keen to take part in a network of teachers from over 30 European countries.
International teachers are always welcome in Sweden to present their teaching projects in teacher trainings to Swedish teachers.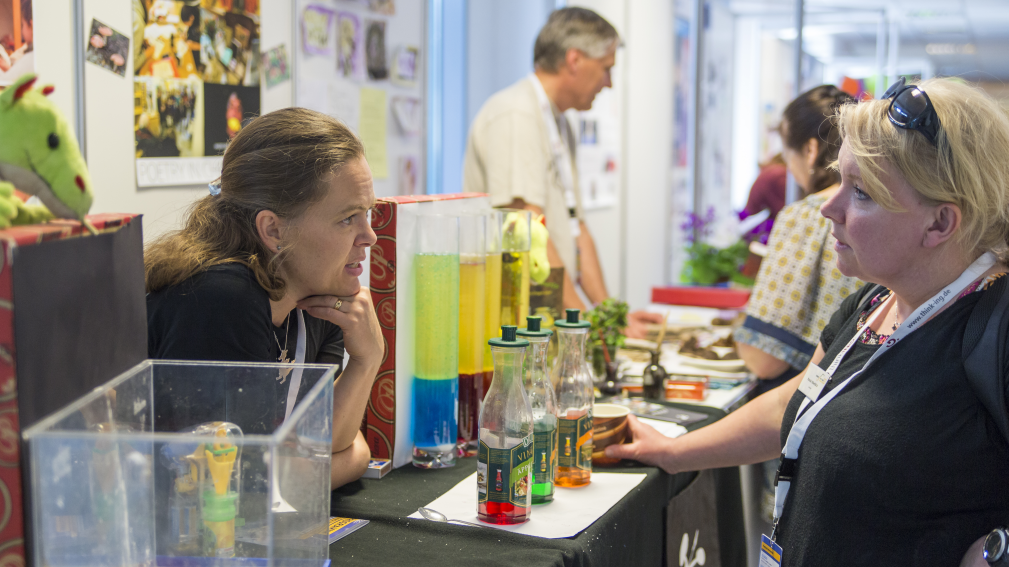 Science on Stage Sweden was established in 2005 and is organised within Vetenskapens Hus, a collaboration between The Royal Institute of Technology (KTH) and Stockholm University to promote STEM subjects by hands-on activities for students. The Swedish national steering committee (NSC) consists of both teachers from schools and scientists from Vetenskapens Hus.
Follow Science on Stage Sweden on Twitter (@SonS_Sverige)!
National Steering Committee 
Science on Stage Sweden on Social Media