European Code League
We invited you and your students to get creative and present your innovative coding projects for STEM lessons in primary and secondary schools at the European Code League. 
The closing date for entries was 1 December 2020. Thank you for the applications.
>> Flyer - European Code League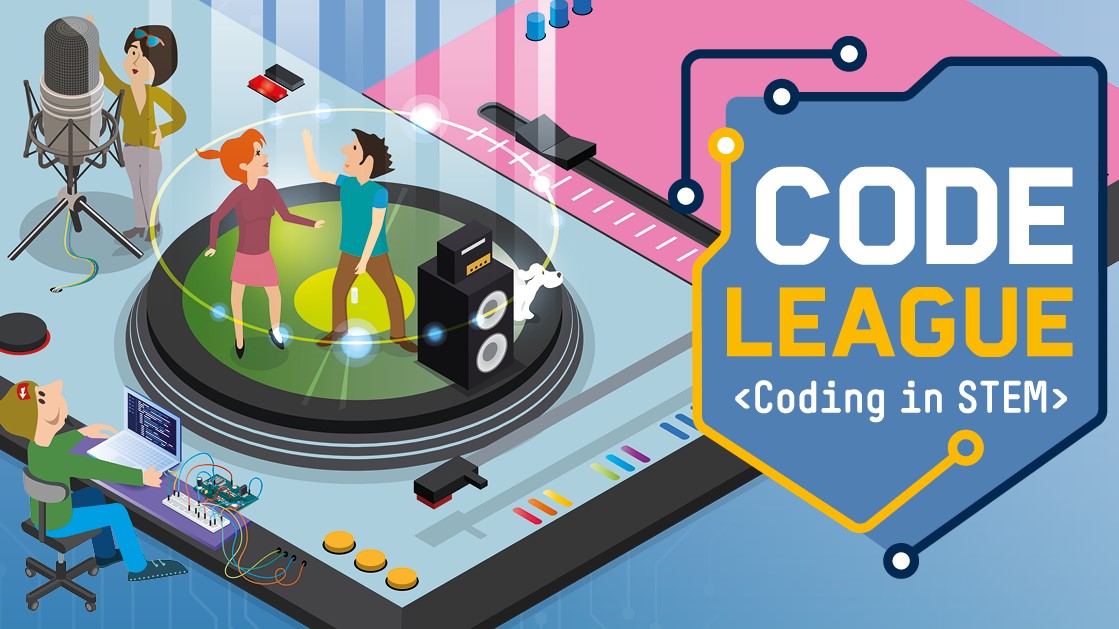 coding projects you've developed with your students.
You were free to use digital tools such as microcontrollers (Arduino, Raspberry Pi, Calliope, etc.) and/or various programming environments and languages (Snap!, Scratch, C++, etc.). 
All European STEM teachers and STEM teachers in training from primary school to secondary school could participate with their students.
The categories are: 
Fundamental Science in 1's and 0's
How does the world around us work? Students simulate, analyse and explore scientific phenomena using digital tools.
Microcontrolling the World
How do we use digital tools to connect with the world around us? Students design, code and build various applications to interact with their environment (Internet of Things, human-machine interface, remote control and automation, artificial intelligence, etc.)
Environment 4.0
How can we use digital tools to explore and protect nature and our environment? (Implementation of simulation, microcontrollers, sensors etc. for environmental aspects)
Find mote inspiration in the teaching material 'Coding in STEM Education'. 
In the evaluation process a jury will ranked all applications using the following criteria: 
Quality of the project (relevance of the topic, sustainibility and outreach of the project, didactic approach, learning experience for the students etc.) 
Creativity (innovativeness of the project and the implemantation) 
Active involvement of the students (inquiry based learning, teamwork, design thinking, project work etc.) 
Presentation of the result (content and quality of the poster and video)
Teachers could apply with their coding projects for STEM lessons until 01 December 2020. 
A jury selected the 10 best teams from all entries (3 students and 2 teachers per team). They will be able to present their results at an international final. 
The final of the European Code League will take place from 28 - 29 May 2021 virtually. 
Decisive criteria for the jury are creativity, active involvement of the students, content and presentation of the results.
The prizes are the participation in the European Science on Stage Festival 2022 for the teachers and a surprise for the students.
Stay informed: Subscribe to our newsletter!