Science on Stage Slovenia
Science on Stage Slovenia was established in 2012 as a part of Slovenian Science Foundation, a non-profit national institution intended to accelerate and promote science and research.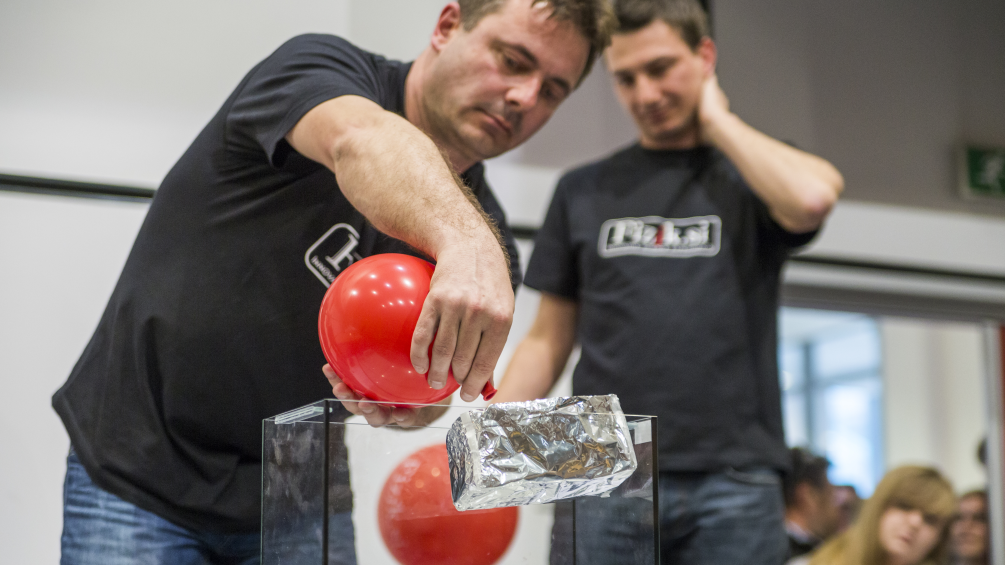 Together with the Slovenian Science Foundation, Science on Stage Slovenia promotes science and its creators - researchers of all active generations - by organising one-day or several-day events. Amongst these are the traditional annual Slovenian Science Festival, Noordung's Forum, and Thanksgiving Day, for donors, supporters and friends of science.
The foundation also co-operates in European events, such as the European Science on Stage festival, the Night of European Researchers, and others. The foundation educates Slovene researchers and teachers in communicating science, and in planning and managing research projects. It provides the Slovenian market with original scientific and popular science publications as well as guidance literature.
Science on Stage Slovenia is the only initiative in Slovenia which provides science fair exclusively for teachers and promotes experimenting in schools. We offer teaching material for Slovenian teachers, which can be downloaded for free from the Science on Stage Slovenian webpage.
National Steering Committee 
Science on Stage Slovenia on Social Media